Righto, something a little different. We love retro however in some respects this event is beyond retro yet it still manages to be as relevant as ever. I find myself attending the caldron of original horse power – Flemington in springtime. I was attending the Victorian Derby Day, first day of the Melbourne Cup carnival and what many regard as the Grand Final of horse racing, with its four group one races.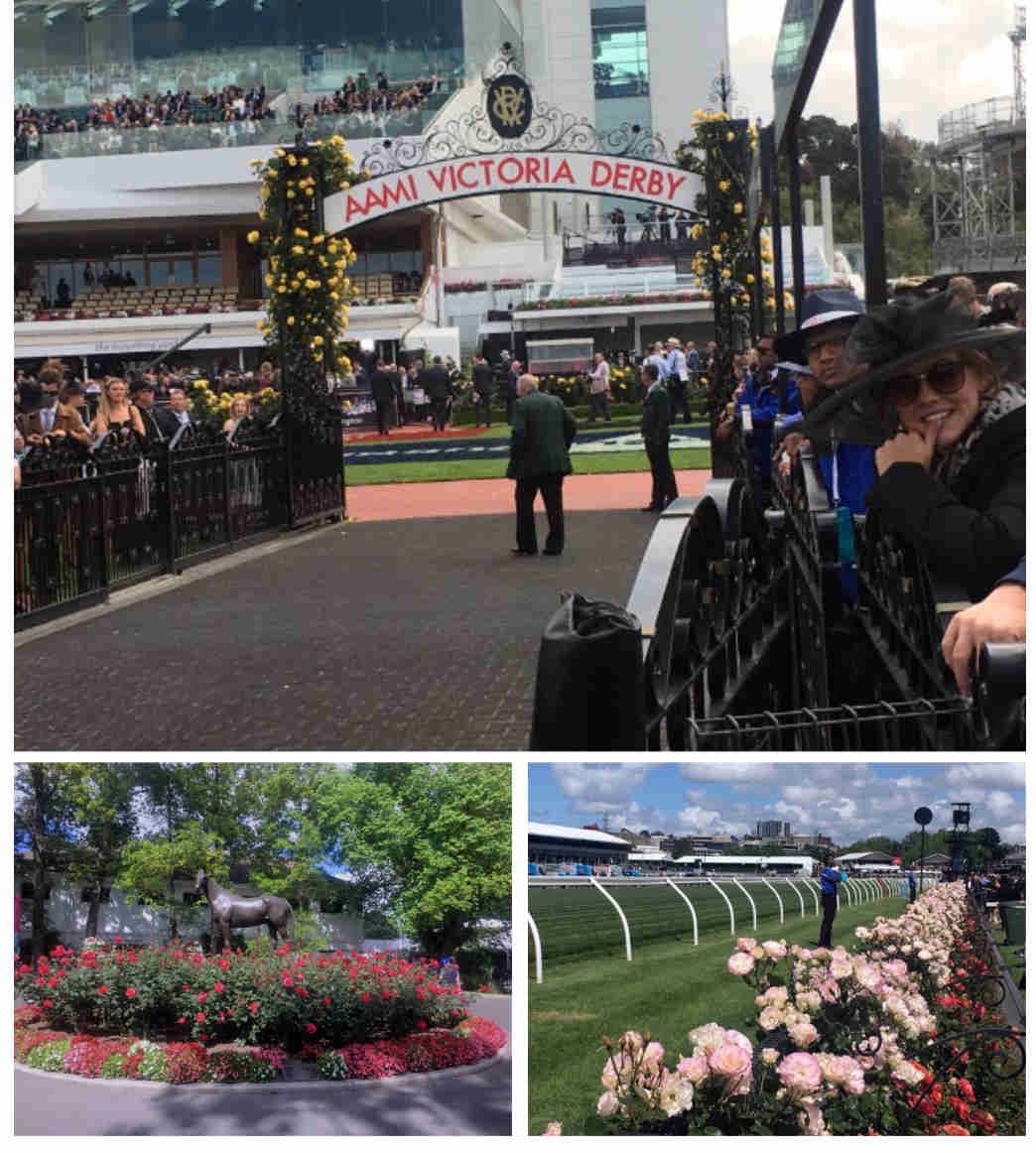 Back in the day someone saw the power in these majestic beasts and thought if I could just tack a little cart on the back of that baby we could have a serious Blat! Then his mate saw him in his chariot, and thought ..…. "bloody good idea!" Next thing you know chariot racing is bigger than Ben Hur and is the Maximus Circus in town. Then we invented the stirrup and cut out the middle man, we had found a way to effectively strap ourselves to an engine (of sorts). The talk in 'ye old' taverns soon turned to the fact that Sir Kev's steed could do 0 to 60 in six seconds – next thing you know we have Formula 1. True, a few other things happened along the way, but you get the idea.
We love bikes and cars here at the Pack, but another contraption of delight and beauty are aircraft, and this time the trip down to Melbourne was more of a buzz than a blat. It suited my purposes to use a budget carrier, allowing me to exchange my premium airfare for more fun tickets to punt with. This process had its own challenges which led me to reflect that just because you have to be a little frugal with weight restrictions on such carriers, why did some of my fellow passengers think this was reason enough not to pack their sense of humor? Just sayin!
The whole raison d'etre for the trip was that I had been offered the opportunity to go to the 'Bird Cage', which is kind of like the Paddock Club of horse racing. However unlike the Paddock Club, you don't really see that much of the racing. It's kind of like a little village next to the track that's comprised of awesome high end frat parties. The place is crawling with morning breakfast personalities, home and away cast members, Block contestants, Olympians, AFL (and one or two NRL) footballers and of course models.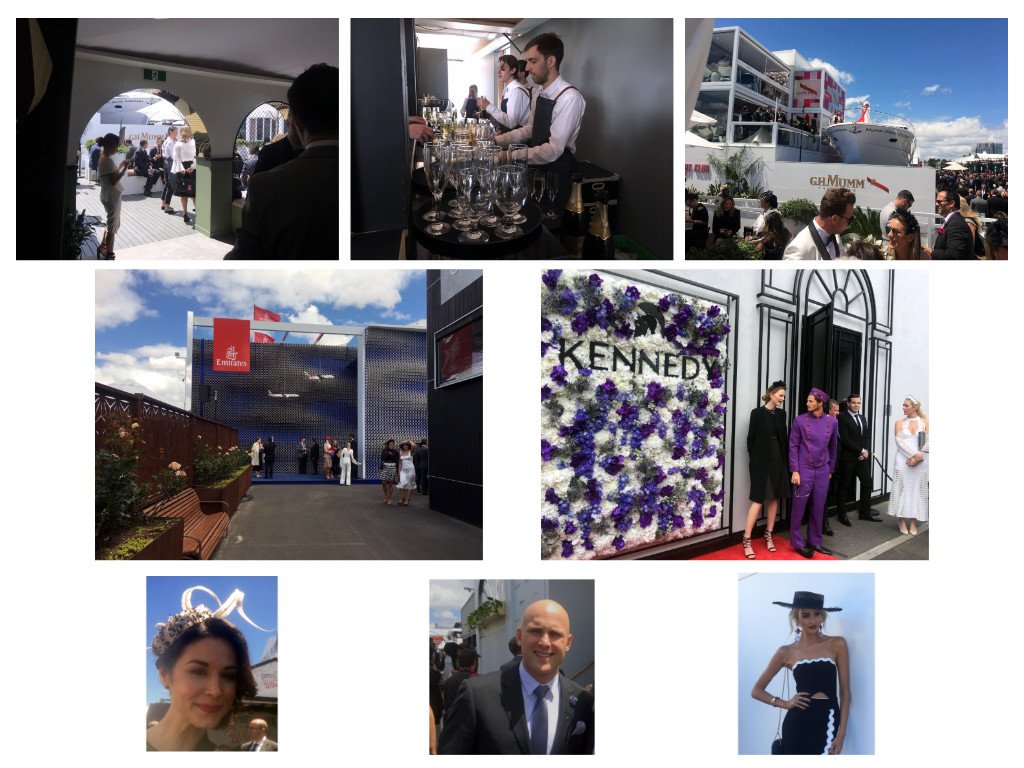 Commitment to fashion and food appears to be more central to the whole event than it is at most motor sports events. Dress standards are in force no matter where you are at the track. Inside the Bird Cage you're not going to see any Rockmans kaftans or floral prints; it's all brand names and Mwha! Mwha! Mwha! air cheek kissing carried out to an impressive synchronized slalom cadence. That said I did see a fella with a hairy jaw apron sporting a Blat Pack T-shirt in the cage!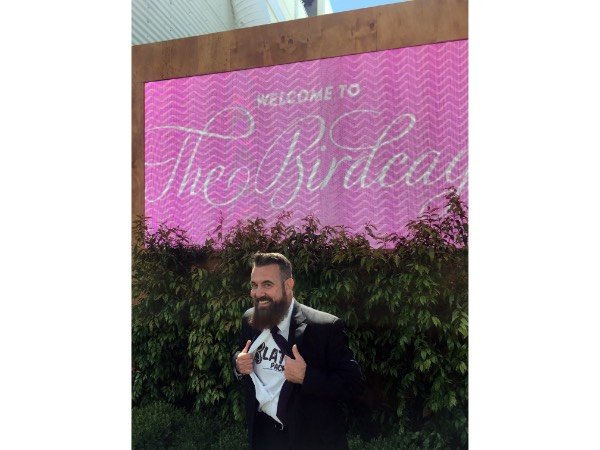 Away from the Bird Cage you see some other similarities and contrasts to motorsport. Unsurprisingly horse racing smells different, no rubber or Castrol R here; rather it seems to range from roses to grass to horse poo.
It sounds different but somehow similar to motorsport. A rumble in the distance becomes a visceral roar as the ground vibrates under you as the pack comes belting past. As a spectator you get an instant dump of adrenaline and involuntarily start yelling like an idiot no matter what horse you've backed. That response to power unleashed in front of you felt very similar.
Also, like motorsports, it is an unintuitive team sport. At the end of the race as the jockey dismounts you see aspects of the 'team' come together. The trainer, the strapper, the owners, the jockey; in the same way you see the team principal, the engineers the sponsors and the driver or rider come together after a race. As a fan the engagement has similar aspects as well. For example you may support a jockey or a particular horse or even a successful trainer in the same way motorsports enthusiasts may support a driver or rider no matter what they are peddling; or have love and support for a particular car or bike or team.

Hughie Bowman is Australian horse racing's Lewis Hamilton of the moment, thanks in large part to his association with the horse Winnx; Australian horse racing's Mercedes W07 of the moment. Watching Hughie dismount after race two and debrief with the trainer and owner; the hand gesticulations, facial expressions and sound effects were very similar to what you expect to see from a driver or rider talking about set up with their engineers.
By race nine the effects of the days' consumption of fine wines was in and things were getting loose! But the atmosphere and mood remained brilliant; everyone was just having a damn good time! My only regret was that I didn't get to see commentator Francesca Cumani in the mounting yard conducting what is horse racing's TV coverage equivalent of Martin Brundle's grid walks – next time!
Well just four more sleeps and we crack open the doors to the Blat Pack online shop – can't wait! It also coincides with a double header of motorsports meetings we will be taking in over that weekend. So keep checking in with the blog and checking us out on Facebook – Cheers!